Viette
by
J A Canter
My rating:
4 of 5 stars
I was provided with a digital copy of this book in exchange for an honest review.
Viette's life revolves around political conspiracies, betrayals, forgotten promises and nasty surprises. Having been thrown down from a high-flying life to one of ridicule and shame, Viette has her patience and will for living tested beyond what her capabilities can endure. Having been a noble woman once, she takes solace in being a servant with dignity at least, when destiny decides to mess with her life and pushes her to become a courtesan. Things take a turn when the King of Whitmore takes a liking to Viette. Although she is drawn to him in turn, having had her trusts brutally crushed in the past, Viette has no idea if King Leonin means a word of what he says, not to mention her doubts about his ways of life. Does Viette manage to surmount her issues and find peace in a new love life, is what the book takes us through.
The storyline, although a tad predictable, is handled deftly by the author. The usual challenges of dragging narratives, complex characterisations are all very well managed in this plot by the author. I would have loved to see the pace of the book a tad faster, but nevertheless, this was an enjoyable read.
My rating: 4 stars
View all my reviews

Stripped of her nobility and taken as a war prize, Viette is determined to take control of her life at all costs, even if it means dominating a King to do so.

At every turn her world is filled with passionate intrigues, silver-tongue lies, and blinding deceit. 'Don't bite the hand that feeds you' rings true, especially if the hand is that of Viette.




Enjoy an excerpt:
He stood abruptly, leaving Viette sprawling to save herself a fall, and stalked to the window. "I offered them a plan to forge the largest pillary north of The End Sea. A majority of the profits—"
He ground his teeth together, his chest heaved with angry breath. "And Aust insults me by fixing his eyes on you."
She sat back on her heels, unsure of how to take his words. "It was mere commonplace flattery. Nothing more."
"He wants you."
"Competition then?"
The thought made her laugh, which only made his mouth twist in revulsion.
This feral jealousy of his excited her. Would he fight over her like a rabid hound? His furious expression fell and vulnerability came through. Hands behind his back, he walked this way and that until he was by the bed again. One hand found its way to her side. He held it there, barely touching, for a moment.
"One thing I won't stand for is for
him
set his teeth into you to spite me."
About the Author: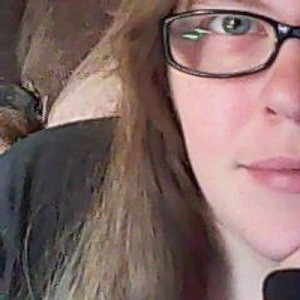 Judy is a Romance and Erotica author who began penning stories a number of years ago. With an eye for trouble and a thirst for kinky intrigues her stories are often a grab bag of wicked delights.
Between the Sheets, WordPress Blog
|
Buy the book at
Amazon
,
All Romance eBooks
, or
Smashwords
.
JA Canter will be awarding a finely crafted burgundy pearl and niobium bracelet made by Canter herself, and she will ship internationally to a randomly drawn winner via rafflecopter during the tour.
Enter for a chance to win a beautiful handcrafted bracelet - a Rafflecopter giveaway